Surrounded by mountains, and located in the centre of the country, there lies one of the most visited Argentinian provinces: Córdoba. Here you can find a variety of towns, villages and cities, each with its own particular features.
Many go in the Fall or in Spring to enjoy the breeze, the nice weather, the landscapes and the peace while being in contact with nature. Others prefer winter, with mountains covered with snow. And many enjoy their summer holidays near the lakes and rivers, refreshing from the hot sun in the cold water that comes directly from natural springs in the mountains.
During the peak season and long weekends the villages, towns and cities from the whole province get ready to receive tourists that come from different parts of the country to disconnect from the hustle and bustle.
Traditional food such as "cabrito" (goat meat) is served in most restaurants and bars, as well as different types of fish from the area. But you can't miss the "alfajores cordobeses". Have you ever seen an "alfajor"? Alfajores are a sweet dessert sold everywhere in South America. They are more like a snack you buy at a kiosk when you are in a rush and want to eat something sweet. They are made of two biscuits, jam or "dulce de leche" in the middle, and covered with chocolate or another cream. In Argentina, several regions have their own typical "alfajor". In Córdoba they have fruit jam in the middle and they are covered by a glacé. Everyone buys them as a gift to take back home to friends and family after the trip.
And around Argentina there are all sorts of "alfajores". Take a look at them, yummy!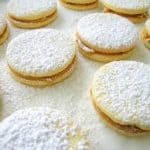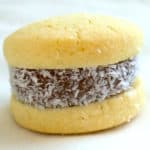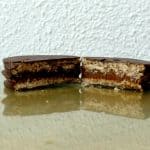 What can you do in Córdoba? Today we are going to recommend one area called "Traslasierra" which means "behind the mountain range". This area is very calm and relaxing, full of little towns and villages, which are full in peak seasons and empty during the year, with a small number of locals.
There you can swim in the river, sunbathe, go for walks, go fishing, practice adventure sports, go rowing or kayaking, and many more.
There are lots of holiday resorts with swimming pools and areas to relax, practice sports and have a barbecue with friends. Most people rent a house or cabin to spend a few days with family or friends. Others prefer a hotel for a weekend out of the city.
Some vocabulary for you to get ready for your next holidays in Córdoba!
Remar = Rowing
Escalar una montaña = Climb a mountain
Sierras = Mountain range
Pueblo = Village
Río = River
Manantial = Natural spring
Alturas = heights
Pescar = Go fishing
Nadar = Swim
Tomar sol = Sunbathe
Cabaña = Cabin
Alquilar = Rent
Cabrito = Goat meat
And now enjoy the peace and nature, in this video taken from a boat in an area called Las Rabonas, in Traslasierra, Córdoba, taken by a member of our team at Master Spanish Now.
And here a nice song from Luciano Pereyra, an Argentinian singer. It is called "Córdoba sin tí" (Córdoba without you). Enjoy it!
Want to take a Spanish course? Check our course list here.